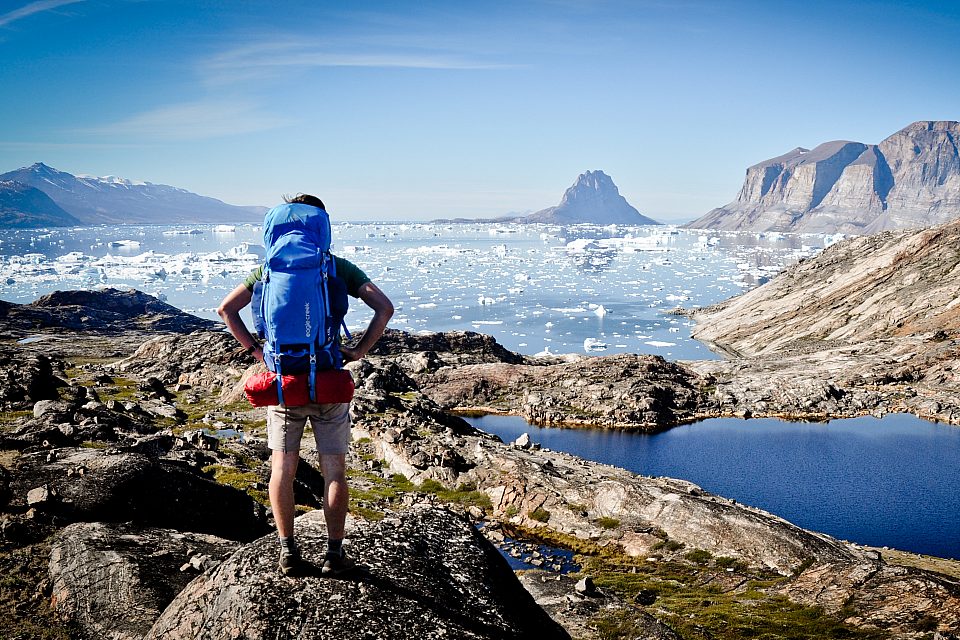 Greenland
Greenland is undoubtedly one of the most mythical northern destinations of the world. The gigantic ice sheet, blanketing most of the world's largest island, feeds enormous glaciers that wind through labyrinths of coastal mountains. The sea is often littered spectacularly with icebergs, the result of ceaseless glacial carving activity. During summer, the midnight sun circles through the sky; in the late summer/ early autumn months, the sky is lit up with dynamic aurora borealis displays.

Although Greenland is as big as Western Europe, only 56,000 people comprise the island's population - mainly Inuit, many of whose livelihoods depend on hunting and fishing. Whales, seals, reindeer, and musk oxen are some of the animals which share this remote landscape.

Even on an international level, Into the Arctic's Greenland expeditions are unique, the result of over 4000km of personal exploration on foot during the last 10 years. On most of our expeditions, you will not encounter a single human soul for the entire week. A visit to Greenland is a moving and unforgettable experience in one of the last great wilderness areas on Earth.


"When you have seen the world, there is always Greenland," goes the saying among globetrotters. Although just a 4-hour flight away from mainland Europe, this huge island is a blank spot on the map for most. Yet, Greenland offers some of the most stunning backcountry hiking in the world. Trekking in Greenland is a lesson in humility: the grandeur, vastness, and unspoiled nature of the landscape are unrivaled. The absence of trails means that we follow our own route through the wilderness; across barren, rocky plateaus; along the shores of iceberg-strewn fjords; wading through rivers and through dense bush in lush green valleys.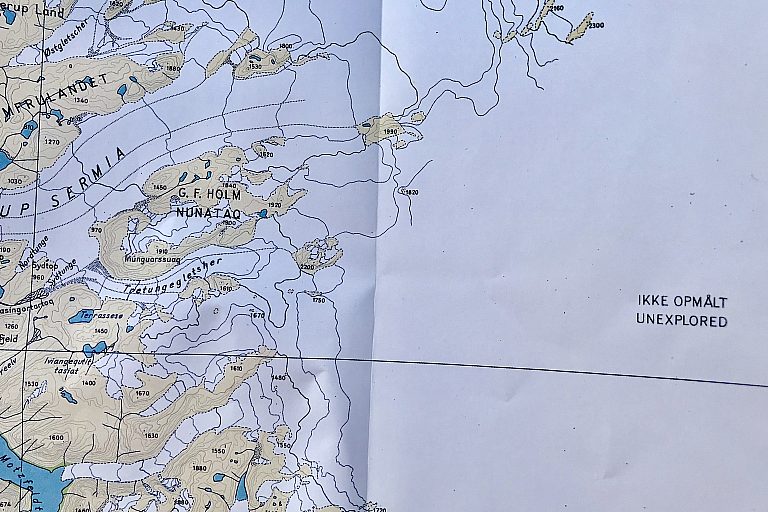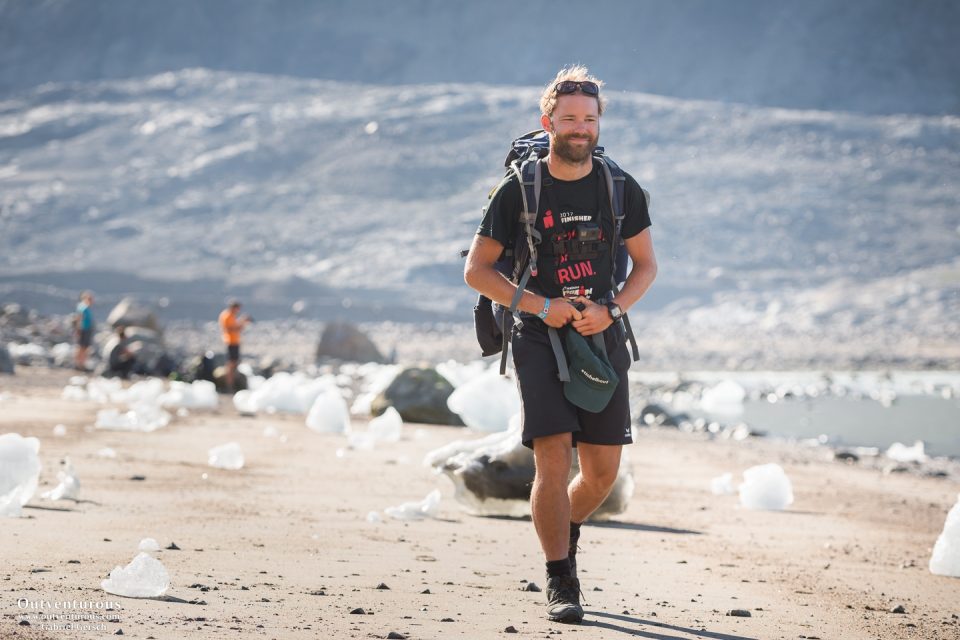 Expansive wilderness
Greenland has roughly the surface area of all Western European countries combined. With ninety percent of this covered by the ice sheet and a population of only 56,000, it is by far the least densely populated country in the world.
Approximately 90% of this predominantly Inuit population lives along the west coast, which is warmer and less windy than the east. During the winter, while most of Greenland's coastal area is locked in by a thick layer of sea ice, the warmer West Greenland ocean current makes the southwestern coastline less susceptible to freezing, allowing for year-round shipping and some continued economic activity. The west coast also hosts larger strips of land free from the ice sheet, making it more suitable for human settlement (and hiking!)

The landscape in Greenland is sculpted by ice: for millions of years, giant glaciers have been grinding their way down from the ice sheet toward the coast. During the former Ice Ages, the ice sheet once covered the entire island. During Interglacial periods (such as the present Holocene), the now-iceless terrain reveals clues of this glacial past: glacial scarring etched into mountain faces, remnant lakes on high plateaus, expansive fjord systems, and rugged high mountains along the coast. These landscapes set the stage for one of the most mesmerizing, unexplored, and fascinating hiking areas on earth.


Unique local knowledge
Years of planning preceded our expeditions: more than 4,000 kilometers of hiking and 12 months of exploring along large sections of coastline have informed the routes we take. Some of these reconnaissance trips were 'firsts', through absolutely uncharted terrain. The itineraries we offer now are a real 'best of': spectacular hiking areas unvisited by others; and where we were able to offer beautiful, and challenging but achievable treks, with viable logistics. We work with reliable local partners, preferably Inuit.

Our range of expeditions varies annually with each one differing in terms of physical and technical difficulty.
Total autonomy

To thoroughly explore Greenland on foot, long periods of full autonomy are necessary. Once we head out, we will encounter no trace of civilisation. At the start of the trek, you will carry food for at least 5-6 days in your backpack - supplemented by camping gear and personal equipment. The weight of your pack will easily exceed 18-20kg at the start of the expedition. In addition, the absence of trails slows down our progress. A very good physical condition is recommended. Previous trekking experience is highly recommended for most expeditions.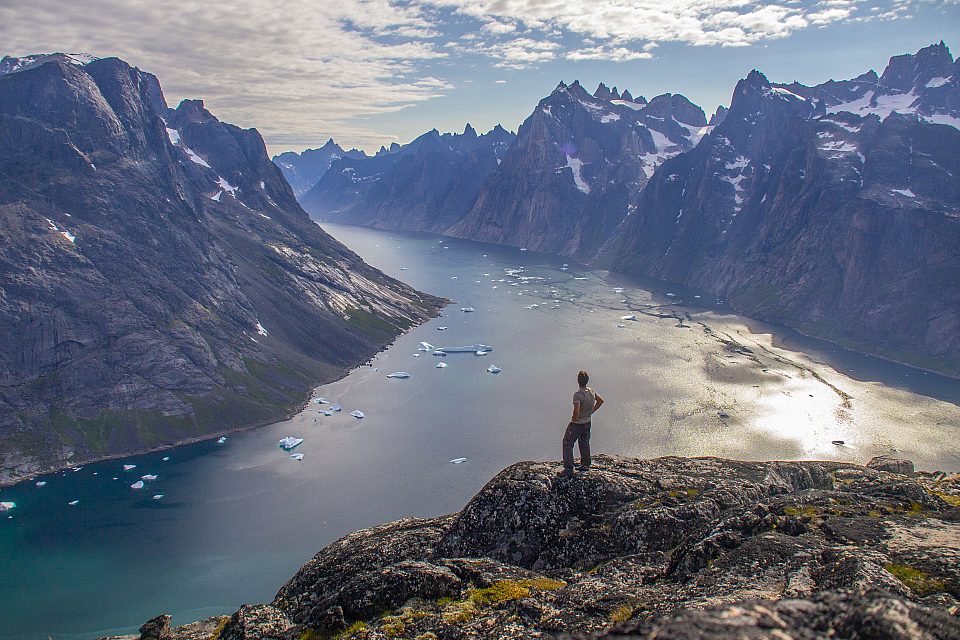 Excellent hiking weather
Although Greenland mostly covered by ice, the summers are sunny and intense with endless daylight. Precipitation and sunshine hours are comparable to southern France - but here you will walk with giant glaciers and icebergs as your backdrop!

In the summer months, daytime temperatures along the Southwest coast are mostly around 10-15°C. Further inland (where the influence of the cold seawater isn't as pronounced), daytime temperatures of 15-20°C are common. Overnight frosts are rare until late August. Ideal hiking conditions!
Insects
The Arctic in the summer months.... is often a dangerous combination. Huge swarms of mosquitoes and flies can turn a beautiful trip into a nightmare. Even in Greenland, insects can be a nuisance.

Insects are one of our main criteria when planning tours and travel periods. In areas sensitive to insects, we will plan our trips a little later in the summer: the nights get a bit cooler, and most mosquitoes have disappeared. On other trips, such as the Eternity Fjord expedition, we deliberately choose areas where the "bug pressure" is naturally low. This ensures that on any expedition you will not be confronted with annoying concentrations of insects day after day.
Safety
Into the Arctic values safe outdoor sports. Iridium satellite communication, emergency beacons, Wilderness First Aid training, and detailed plans for each expedition are just some of our procedures.
Strong logistics
Into the Arctic uses state-of-the-art equipment (tents, cooking stoves, etc.) on all trips. We are also supported by local contacts (often Inuit), through partnerships built up over the years.

Pre-trip meeting
Prior to each trip, there is a preparation meeting (April - June), where we go over the trip schedule to get to know the other group members and the guide and to discuss the gear list. These pre-trip meetings take place during the weekend at our Into the Arctic base camp near Ghent, Belgium.
Gear advice & discounts
As passionate guides, we are happy to assist you with advice on your gear.
Signing up for our trips will grant you a 10% discount in a selection of specialist outdoor stores throughout Flanders.
Extensive meals
All-you-can-eat breakfast, nutritious and tasty snacks (some of which we provide, and others which we will leave up to you to choose), and extensive 3-course evening meals (mostly freeze-dried) every day during the expedition. Before and after the trip, an extensive dinner with local cuisine is included.
sep